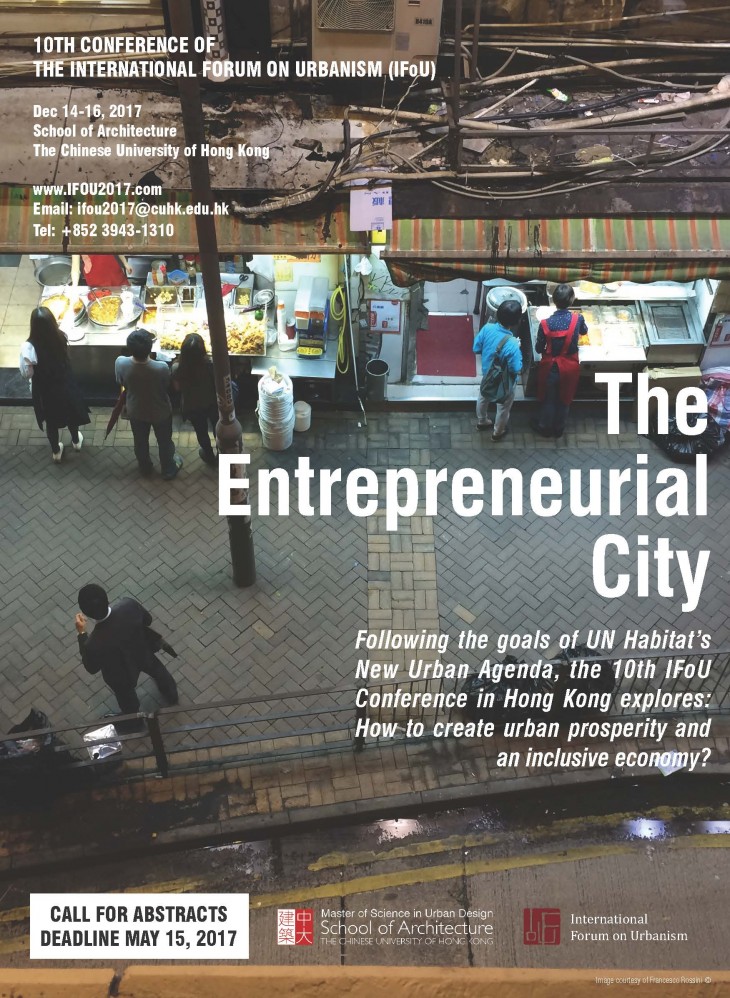 The Entrepreneurial City
'The Entrepreneurial City' is the theme for the 10th conference of the International Forum on Urbanism (IFoU). Nine conferences have been held in various countries across the world. In face of global and local environmental, social and economic challenges, we invite international planners and designers to deliberate on theories, design and practices related to the entrepreneurial city.
Following the goals of UN Habitat's New Urban Agenda, the 10th IFoU Conference 'The Entrepreneurial City' explores: How to create urban prosperity and an inclusive economy?
The conference will be hosted by the School of Architecture of the Chinese University of Hong Kong on December 14-16, 2017.