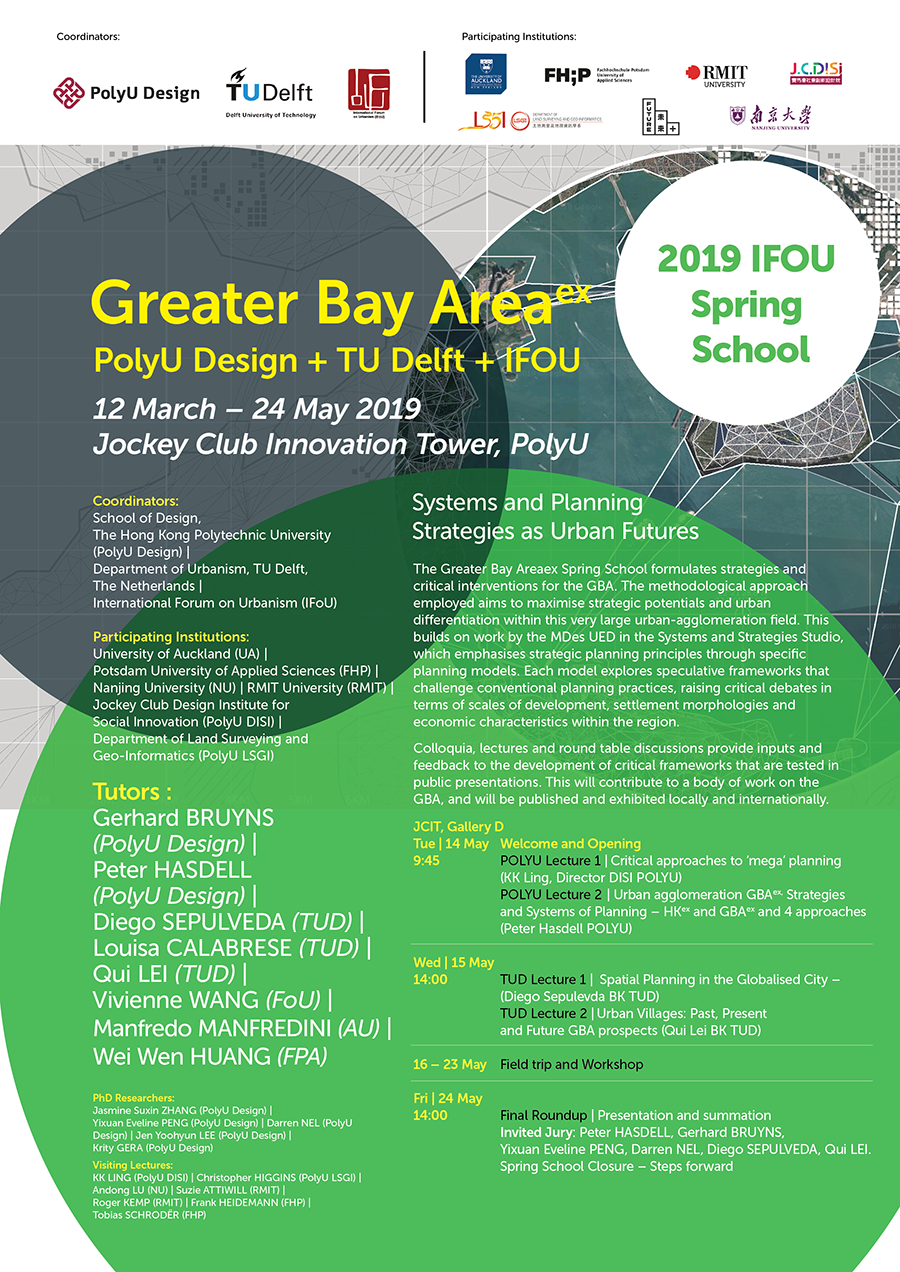 The 2019 IFOU Spring School will be hosted by The Hong Kong Polytechnic University  School of Design, focusing on the theme of the Greater Bay Area (GBA).
The Greater Bay Areaex Spring School formulates strategies and critical interventions for the GBA. The methodological approach employed aims to maximise strategic potentials and urban differentiation within this very large urban-agglomeration field. This builds on work by the MDes UED in the Systems and Strategies Studio, which emphasises strategic planning principles through specific planning models. Each model explores speculative frameworks that challenge conventional planning practices, raising critical debates in terms of scales of development, settlement morphologies and economic characteristics within the region.
Colloquia, lectures and round table discussions provide inputs and feedback to the development of critical frameworks that are tested in public presentations. This will contribute to a body of work on the GBA, and will be published and exhibited locally and internationally.
For full program and other information, please see
https://www.sd.polyu.edu.hk/en/event/ifou-spring-school-2019